Astronomy and World Heritage workshop
Workshop held in New Zealand (Hermitage at Mount Cook) on 14–15 June 2012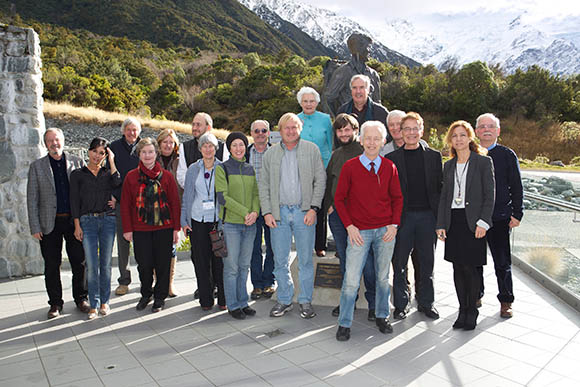 The IAU Extended Case Studies and Dark Sky Issues

.
Background to the meeting
Following a directive from the IAU in 2010, members of the WG have been developing 11 "extended case studies" in order to explore and clarify some of the key general issues that can arise in the particular case of astronomical heritage sites. Specific extended case studies might well facilitate the eventual preparation of a full nomination dossier should a State Party decide to prepare one, but this is not the aim of our work.
While dark sky areas cannot in themselves be recognized by UNESCO as specific types or categories of World Heritage cultural or natural property, the WG has a strong interest in how dark sky issues might best be represented within nomination dossiers for various types of astronomical heritage site. For this reason, more than half of the extended case studies relate in one way or another to such issues.
Purpose of the meeting
To review the extended case studies produced during the past few months by WG members and to finalise them for presentation at the IAU GA and, if approved, for subsequent release via the AWHI web portal.
To consider particularly how dark skies issues can best be represented within these case studies and any subsequent nomination dossier, in view of existing guidelines such as those developed by ICOMOS and the IAU in their Thematic Study.
Outcomes
Delegates discussed the various issues and length and redrafted five of the ECSs accordingly. It was decided to combine the three modern observatory sites (AURA, Mauna Kea and Canarian Observatories) into the form of a draft serial nomination entitled " 'Windows to the Universe': exceptional observatory sites".
The following resolution was adopted:
In order to advance the 'Windows to the Universe' concept within the Astronomy and World Heritage Initiative, the Workshop proposes:
that the Extended Case Studies relating to 'Windows to the Universe' be revised by their authors with attention to individual agreed criteria and leading to a statement of OUV and sent to Clive Ruggles (or uploaded to the private area of the web portal) by 20 July 2012;
that these Extended Case Studies be presented for approval to the IAU General Assembly in August 2012;
that, subsequently, these Extended Case Studies be presented publicly on the UNESCO-approved AWHI web portal; and
that, following these other steps, these Extended Case Studies be disseminated to States Parties and other relevant bodies.
This resolution was proposed by Margaret Austin, seconded by Malcolm Smith and adopted nem. con.
More information IAU WG
Last Updated on

Jun

23

2012
More information
LOOKING FOR SOMETHING?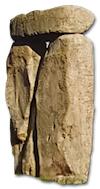 Starlight Initiative collaborates with the

PORTAL TO THE HERITAGE OF ASTRONOMY
Starlight Finder
Resources - Publications

Windows to the Universe

Starlight Tourism

Biodiversity at Night

World List of Dark Sky Parks

Starlight Cities

Laws and Regulations

Light Pollution Control

Global StarPark Network

Starlight Focal Points

Benchmark of Excellence

Portal to the Heritage of Astronomy
Starlight related links

Covenant of Mayors Related Initiative

Colaborating with IAU Working Group

IUCN Dark Sky Advisory Group

Dark Skies Awareness Project

Partnership Unesco-MaB


Member of the Knowledge Network


Instituto de Astrofísica de Canarias
| | | |
| --- | --- | --- |
| | The Starlight Initiative is designed as an international action in defence of the values associated with the night sky and the general right to observe the stars. It is open to the participation of all scientific, cultural, environmental, and citizens' organizations... | In partnership with: |
| | | |