OPCC - Oficina de Protección de la Calidad del Cielo del Norte de Chile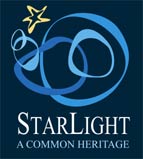 La Oficina de Protección de la Calidad del Cielo del Norte de Chile – OPCC – es una oficina que tiene como misión apoyar a la norma de Emisión para la Regulación de la Contaminación Lumínica asesorando en lo referente a la instalación de sistemas de iluminación de exteriores compatibles con la mantención y mejoramiento de las condiciones de oscuridad de los cielos del norte de Chile. Esta oficina tiene por fin proteger los cielos nocturnos de las regiones de Antofagasta, Atacama y Coquimbo, ya que constituyen un patrimonio ambiental reconocido como el mejor existente en el Hemisferio Sur para la observación astronómica.
OPCC web site
Acar.Bio (Associazione Costiera Amalfitana Riserva Biosfera)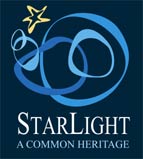 The Associazione Costiera Amalfinata Riserva della Biosfera (ACAR.BIO) (www.acarbio.it), is engaged in organization and coordination of projects which aim to strengthen the Amalfi Coast candidature as Biosphere Reserve. Its activities focus on the conservation and safeguard of the natural and historical-cultural heritage of the Amalfi Coast, by promoting any kind of sustainable development in the field of the environment, the tourism, the mobility, the energy. It also pays particular attention to the conservation and protection of historic buildings, monuments and marks left by the ancient civilizations.
ACAR.BIO web site
The Initiative: Origin, objectives, organization and support 
More information
LOOKING FOR SOMETHING?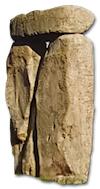 Starlight Initiative collaborates with the

PORTAL TO THE HERITAGE OF ASTRONOMY
Starlight Finder
Resources - Publications

Windows to the Universe

Starlight Tourism

Biodiversity at Night

World List of Dark Sky Parks

Starlight Cities

Laws and Regulations

Light Pollution Control

Global StarPark Network

Starlight Focal Points

Benchmark of Excellence

Portal to the Heritage of Astronomy
Starlight related links

Covenant of Mayors Related Initiative

Colaborating with IAU Working Group

IUCN Dark Sky Advisory Group

Dark Skies Awareness Project

Partnership Unesco-MaB


Member of the Knowledge Network


Instituto de Astrofísica de Canarias
| | | |
| --- | --- | --- |
| | The Starlight Initiative is designed as an international action in defence of the values associated with the night sky and the general right to observe the stars. It is open to the participation of all scientific, cultural, environmental, and citizens' organizations... | In partnership with: |
| | | |