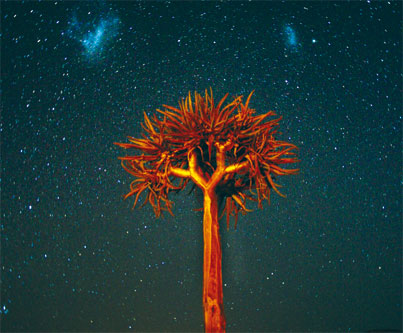 A Starlight Reserve is a site where a commitment to defend the night sky quality and the access to starlight has been established. Its main function will be to preserve the quality of the night sky and its associate values, whether they are cultural, scientific, astronomical, natural, or landscape-related.
A Starlight Reserve will have a core or dark zone. This is an unpolluted area where natural night sky light conditions are kept intact. This core zone will be protected by a buffer or protection zone to avoid the adverse effects of air and light pollution reaching the core zone. Beyond the buffer zone, there may be an external zone where criteria for intelligent and responsible lighting will be enforced, along with protection of the night sky from other harmful factors such as light pollution.
Each Starlight Reserve's requirements will be specified based on the characteristics, unique features, and functions of the site. These should be related to the preservation of the quality of astronomical observations, wildlife conservation, nighttime landscapes, or the cultural heritage.
A Starlight Reserve recognition will be accompanied by a participative action plan and a group of recommendations aimed to preserve and recover the night sky quality up to the feasible limits, paying attention to the related cultural, educational, scientific and environmental benefits.The objectives and functions of Starlight Reserves are guided by the principles contained in the Declaration in Defence of the Night Sky and the Right to Starlight.
Origin and background of the initiative
The Declaration in Defence of the Night Sky and the Right to Starlight was approved during the Starlight Conference, held on the island of La Palma in April 2007. It constitutes the general and conceptual framework of the Starlight initiative. The proposal to develop a "Starlight Reserve Concept" was one of the additional recommendations to the Starlight Declaration, to be carried out with the support of the Organizations that promoted the Declaration and the Starlight Scientific Committee, in cooperation with the World Heritage Centre through its Thematic Initiative "Astronomy and World Heritage". Between 10 and 19 October (2007), the participants in the Working Meeting "Starlight Reserve Concept", held at the UNESCO HQ, Paris, World Heritage Centre, agreed the development of its contents and action plan.
The Working Group "Starlight Reserves and World Heritage" met on March 11th, 2009 in the framework of the International Workshop and Expert Meeting "StarLight Reserves and World Heritage. Scientific, Cultural and Environmental Values" for the revision of this document. This Workshop was organised by UNESCO-Mab and World Heritage Centre, International Astronomical Union (IAU), and Instituto de Astrofísica de Canarias (IAC), with the support of the Fuerteventura Island Government.

More information
LOOKING FOR SOMETHING?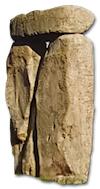 Starlight Initiative collaborates with the

PORTAL TO THE HERITAGE OF ASTRONOMY
Starlight Finder
Resources - Publications

Windows to the Universe

Starlight Tourism

Biodiversity at Night

World List of Dark Sky Parks

Starlight Cities

Laws and Regulations

Light Pollution Control

Global StarPark Network

Starlight Focal Points

Benchmark of Excellence

Portal to the Heritage of Astronomy
Starlight related links

Covenant of Mayors Related Initiative

Colaborating with IAU Working Group

IUCN Dark Sky Advisory Group

Dark Skies Awareness Project

Partnership Unesco-MaB


Member of the Knowledge Network


Instituto de Astrofísica de Canarias
| | | |
| --- | --- | --- |
| | The Starlight Initiative is designed as an international action in defence of the values associated with the night sky and the general right to observe the stars. It is open to the participation of all scientific, cultural, environmental, and citizens' organizations... | In partnership with: |
| | | |