Andalusia International Meeting
 1st International Meeting of Administrations for the Protection of the Night Sky
30 November 2011 - Almería (Spain) / with the participation of the Starlight Initiative
The Ministery for the Environment of the Regional Government of Andalusia recognizes the need to induce and encourage moresustainable habits among the population. Some programs havebeen launched to improve urban sustainability. So, recentlyapproved Urban Sustainability Strategy of Andalusia opens acompetence framework which calls for work in cross-sectionalareas such as the local urban management, or in more specicmatters like light pollution.Light pollution is an environmental problem which stems from aninadequate design of lighting systems. Light pollution damagesastronomical observations, both at a scientic and touristic levels,and natural ecosystems as well. Ecient energy management anddesign of lighting facilities, taking into account sustainabilitycriteria, is a priority for the competent authorities, as reected inthe Regulation for the Protection of the Night Sky Quality againstLight Pollution, approved in 2010.In this way, the General Direction for Climate Change and UrbanEnvironment of the Environment Regional Government ofAndalusia intends to constitute national and international workinggroups on light pollution. The purpose of these groups is to providea joint forum for common work, which enables the exchange ofexperiences. This is intended both for countries already havingsome regulation and for those that are still developing it. The forumwill also give the opportunity to exchange, discuss and debate thepositive and negative aspects of applicability of each regulation,adopting, where appropriate, a common position on certainproblems.Specic objectives to be achieved are:
Presentation and exchange of dierent experiences in theimplementation of the already adopted rules
Ability to improve current and future standards andregulations
Ability to develop joint projects
Creation of a working virtual forum
Preparation and publication of working and broadcastpapers
More information
Last Updated on

Dec

16

2011
More information
LOOKING FOR SOMETHING?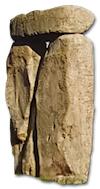 Starlight Initiative collaborates with the

PORTAL TO THE HERITAGE OF ASTRONOMY
Starlight Finder
Resources - Publications

Windows to the Universe

Starlight Tourism

Biodiversity at Night

World List of Dark Sky Parks

Starlight Cities

Laws and Regulations

Light Pollution Control

Global StarPark Network

Starlight Focal Points

Benchmark of Excellence

Portal to the Heritage of Astronomy
Starlight related links

Covenant of Mayors Related Initiative

Colaborating with IAU Working Group

IUCN Dark Sky Advisory Group

Dark Skies Awareness Project

Partnership Unesco-MaB


Member of the Knowledge Network


Instituto de Astrofísica de Canarias
| | | |
| --- | --- | --- |
| | The Starlight Initiative is designed as an international action in defence of the values associated with the night sky and the general right to observe the stars. It is open to the participation of all scientific, cultural, environmental, and citizens' organizations... | In partnership with: |
| | | |