Starlight - Lecture 
28th November 2011 (18:30 h) - Instituto Cervantes - Amman (Jordan)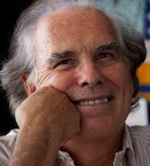 The Director of the Institute of Astrophysics of the Canary Islands, Prof. Francisco Sánchez Martínez, will explain the positive effects of protecting the night sky in those places where, due to astronomical or conservation of the species that need the dark night, must be monitored in terms of lighting. There will also be a practical reference on how to streamline the lighting in these areas, on energy saving, and on the emerging legislation that applies on these issues. From the Jordanian side, Dr. Hanna Sabat, Director of the Jordanian Astronomical Society, will participate in the colloquium and will moderate it.
Participants
Francisco Sánchez MartínezHanna SabatEntidades
Organizers
Instituto Cervantes (Ammán)
Collaborating Organisations
Embajada de España (Jordania)
Instituto de Astrofísica de Canarias (IAC) (Tenerife)
Agencia Española de Cooperación Internacional para el Desarrollo (Jordania)
Sociedad Astronómica de Jordania (Jordania) / Jordanian Astronomical Society (Jordan)
More Information
Last Updated on

Dec

18

2011
More information
LOOKING FOR SOMETHING?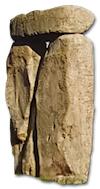 Starlight Initiative collaborates with the

PORTAL TO THE HERITAGE OF ASTRONOMY
Starlight Finder
Resources - Publications

Windows to the Universe

Starlight Tourism

Biodiversity at Night

World List of Dark Sky Parks

Starlight Cities

Laws and Regulations

Light Pollution Control

Global StarPark Network

Starlight Focal Points

Benchmark of Excellence

Portal to the Heritage of Astronomy
Starlight related links

Covenant of Mayors Related Initiative

Colaborating with IAU Working Group

IUCN Dark Sky Advisory Group

Dark Skies Awareness Project

Partnership Unesco-MaB


Member of the Knowledge Network


Instituto de Astrofísica de Canarias
| | | |
| --- | --- | --- |
| | The Starlight Initiative is designed as an international action in defence of the values associated with the night sky and the general right to observe the stars. It is open to the participation of all scientific, cultural, environmental, and citizens' organizations... | In partnership with: |
| | | |