Light Pollution
Regione Veneto in Italy approves a law promoting no upward-directed light!
Regione Veneto was the first Italian region to enforce a law against light pollution in 1997. Being the first, the law had room for future improvement. One area that needed improvement allowed up to 3% direct upward flux from luminaries. After more than 10 years (and in the International Year of Astronomy) Veneto is substantially upgrading its laws and the new law now recognizes the importance of 0% upward-directed flux, as in ten other Italian regions, starting from the most populated one: Lombardy.

More information at DSA-IYA2009 ...>
Last Updated on

Aug

16

2011
More information
LOOKING FOR SOMETHING?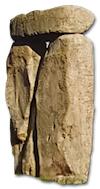 Starlight Initiative collaborates with the

PORTAL TO THE HERITAGE OF ASTRONOMY
Starlight Finder
Resources - Publications

Windows to the Universe

Starlight Tourism

Biodiversity at Night

World List of Dark Sky Parks

Starlight Cities

Laws and Regulations

Light Pollution Control

Global StarPark Network

Starlight Focal Points

Benchmark of Excellence

Portal to the Heritage of Astronomy
Starlight related links

Covenant of Mayors Related Initiative

Colaborating with IAU Working Group

IUCN Dark Sky Advisory Group

Dark Skies Awareness Project

Partnership Unesco-MaB


Member of the Knowledge Network


Instituto de Astrofísica de Canarias
| | | |
| --- | --- | --- |
| | The Starlight Initiative is designed as an international action in defence of the values associated with the night sky and the general right to observe the stars. It is open to the participation of all scientific, cultural, environmental, and citizens' organizations... | In partnership with: |
| | | |