Starlight Reserves and World Heritage - Fuerteventura 2009
International Workshop and Expert Meeting
Fuerteventura (Canary Islands), 10-11 March 2009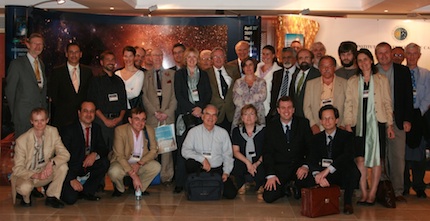 The International Workshop and expert meeting "Starlight Reserves and World Heritage: Scientific, Cultural and Environment Values", was hosted by the Fuerteventura Island Council, and organized in cooperation with the UNESCO-World Heritage Centre, IAC (Instituto de Astrofísica de Canarias), and IAU (International Astronomical Union).
The International Workshop and Expert Meeting "Starlight Reserves and World. It was attended participants and experts from 10 countries including representatives of private organizations, companies, the tourism industry, NGOs, scientific bodies and research stations, as well as international organizations such as UNWTO, the International Astronomical Union (IAU), the European Landscape Convention, the UNESCO MAB Programme and the UNESCO World Heritage Centre. The Chairperson of the World Heritage Committee, Ambassador Maria Jesús San Segundo, also participated in the workshop.
This meeting is part of the cycle of the UNESCO-World Heritage activities "Astronomy and World Heritage: across time and continents", launched within the framework of the World Heritage Initiative on Astronomical Heritage during the celebration of the International Year of Astronomy, IYA2009.
One of the most important contributions of the meeting was to provide final review of the Starlight Reserve Concept  and promote the creation of DSAG - IUCN (Dark Sky Advisory Gorup).
The expert meeting concluded with a set of recommendations for consideration by the UNESCO-MaB Programme, World Heritage Committee, States Parties, Member States of UNESCO, the Advisory Bodies to the World Heritage Convention (IUCN, ICOMOS, ICCROM), other UNESCO programmes as well as other UN organizations, scientific institutions and other relevant bodies.
"The combination of increased awareness of the need to minimize impacts of light pollution, growing need to promote energy efficiencies in rural and urban development planning for mitigating climate change consequences and greater public appreciation of the recreational and educational benefits of a clear-night sky could help to move the Starlight idea into mainstream development processes". Natarajan Ishwaran - Director, Division of Ecological and Earth Sciences, UNESCO.
More information in UNESCO-World Heritage Center
Other related conferences
Sessions Fuerteventura Conference 2009
More information
LOOKING FOR SOMETHING?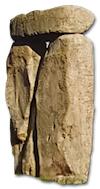 Starlight Initiative collaborates with the

PORTAL TO THE HERITAGE OF ASTRONOMY
Starlight Finder
Resources - Publications

Windows to the Universe

Starlight Tourism

Biodiversity at Night

World List of Dark Sky Parks

Starlight Cities

Laws and Regulations

Light Pollution Control

Global StarPark Network

Starlight Focal Points

Benchmark of Excellence

Portal to the Heritage of Astronomy
Starlight related links

Covenant of Mayors Related Initiative

Colaborating with IAU Working Group

IUCN Dark Sky Advisory Group

Dark Skies Awareness Project

Partnership Unesco-MaB


Member of the Knowledge Network


Instituto de Astrofísica de Canarias
| | | |
| --- | --- | --- |
| | The Starlight Initiative is designed as an international action in defence of the values associated with the night sky and the general right to observe the stars. It is open to the participation of all scientific, cultural, environmental, and citizens' organizations... | In partnership with: |
| | | |